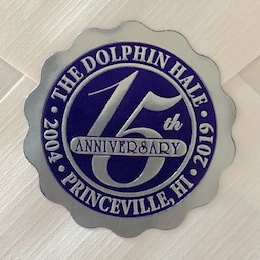 Clayton and I have been visiting Kauai since 1994. Now as part-time residents, we are practically locals. As such, we frequently are asked about the island. In particular, we are asked about our favorite things to see and do while on island. So, we have complied this list for you. However, even on the slow laid-back island of Kauai, things do change especially since COVID broke. While I will do my best to keep this list updated, I strongly recommend that you use it as a starting point and do your own homework. ~ Aloha! Tammy
General Interest:
Many items found in The Dolphin Hale may be purchased through our Amazon Shop for enjoyment and use in your own home. See Tab: Treasures of The Dolphin Hale
www.govisithawaii.com – Professional Travel Bloggers Andy and Sheila Beal have got you covered on all things Hawaiian. From their First Time Visitors' Guide to a Calendar of Special Events to a Weather Guide & Forecast as well as their favorite things, this is one site you will want to have on your phone throughout your island stay.
http://www.kauaibeachscoop.com – Here you will find useful information on every Kauai Beach, including our own Sealodge aka Kaweonui Beach.
https://albatrossdiary.com – Cathy Granholm's Diary is not just for bird nerds. Learn more about the Albratross families that call Princeville home and be the bird brain of the party!  ; )
http://www.hawaiigaga.com – Hawaii weather, health & safety tips, maps and more!
Tours and Excursions by Land:
www.princevilleranch.com – The Ranch is practically in the backyard of The Dolphin Hale and offers both horseback rides and zipline fun for the whole family!
www.kauaibackcountry.com – Our favorite: The Mountain Tube Ride that takes you bobbing and spinning down old hand dug canals and caves once used to irrigate the sugar plantations.
www.robertshawaii.com – A great way to see the island in air-conditioned comfort. And, a must for movie buffs!
Tours and Excursions by Sea:
www.kauaiseatours.com – Tell Captain Jeff we sent ya!
www.hawaiiansurfingadventures.com – Lynn and her able surf instructors will get you started on the right foot–no goofy feet here.
Tours and Excursions by Air:
www.safarihelicopters.com – What makes Safari unique is the video of YOUR flight that comes with it. So, take your friends and plan to ask questions of your pilot–all will be recorded for posterity.
Souvenirs of Kauai:
http://www.kauaikookie.com – Because everyone loves cookies.
http://www.kauaibbq.com – Uncle D's BBQ – It's mo betta! Uncle D's makes a souvenir package of his famous sauces that will travel!
http://www.malie.com – The Pineapple Soy Candle by Malie is a great gift alternative to a fresh one–and it will last longer!